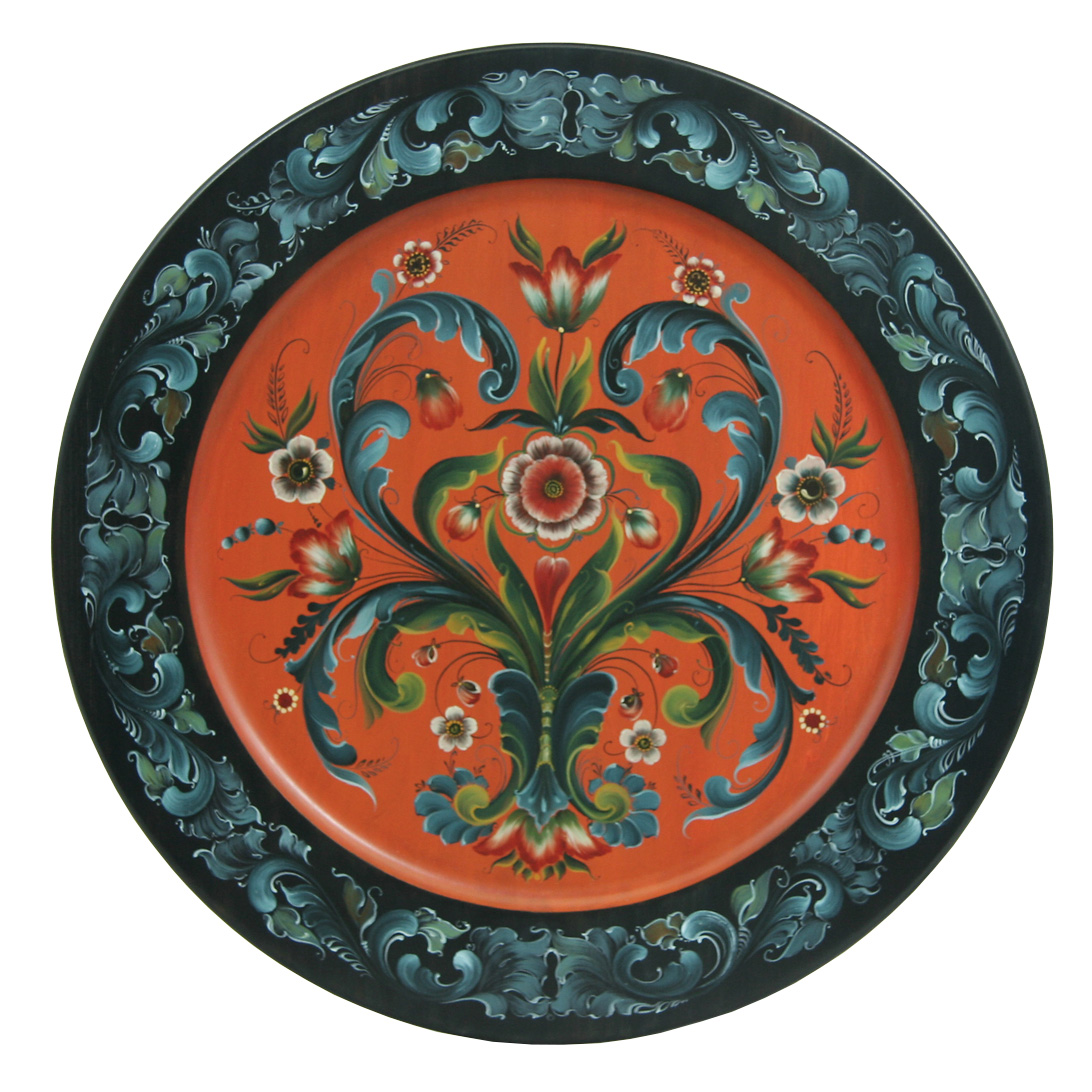 Jan Norsetter
Gold Medal In: Rosemaling, 2018
Life Dates

Born 1950, Madison, Wisconsin

Occupation

Artist

Residence at Time of Award

Verona, Wisconsin
Ribbons
• 2007 White ribbon for a trunk in the Valdres style
• 2009 Blue ribbon for a plate in the Valdres style
• 2013 Red ribbon for a plate in the Valdres style
• 2016 White ribbon for a mangle board in the Valdres style
• 2018 White ribbon for a cheese bucket in the Valdres style
Artist Statement
I am an oil painter of landscapes, still life, and rosemaling. I have been painting and drawing most of my life. I paint outside in every season, surrounded by a world that imbues my work with a sense of place—painting close to home in Wisconsin and on travels in the United States and overseas in France, Ireland, Italy, Norway, and Scotland. I studied art in college, graduating with BS, MA, and MFA degrees from the University of Wisconsin-Madison in fine art and art education. In addition to painting, I teach landscape painting and rosemaling.
My Norwegian heritage has helped reinforce the connection to art in general and rosemaling in particular. My great, great, great grandfather, Aslak Åsmundsson Nestestog (1758-1840), was one of the original Telemark rosemalers. And, as a child I saw the rosemaling of my aunt Hildegard Norsetter. I knew then I would paint rosemaling eventually.
I have exhibited in more than 40 juried, collaborative, or solo art shows. Commissions include the Tribune Building Artist of Record, Wisconsin Rapids, Wisconsin, a series of paintings scheduled for completion in 2020. Selected paintings, prints, and rosemaling are in permanent collections at many museums and cultural institutions, including the Chazen Museum of Art and the Madison Museum of Contemporary Art in Madison, Wisconsin; the Chicago Institute of Art in Chicago, Illinois; and Livsriese Norwegian Heritage Center in Stoughton, Wisconsin. My work also resides in private collections across the country and Europe.
In 2015 I had the good fortune to be awarded a Wisconsin Folk Art Grant to study rosemaling with Gold Medal Rosemaler Pam Rucinski. I continue to draw inspiration from Pam and other respected mentors in oil painting and rosemaling through formal and informal opportunities to learn and improve.
2019