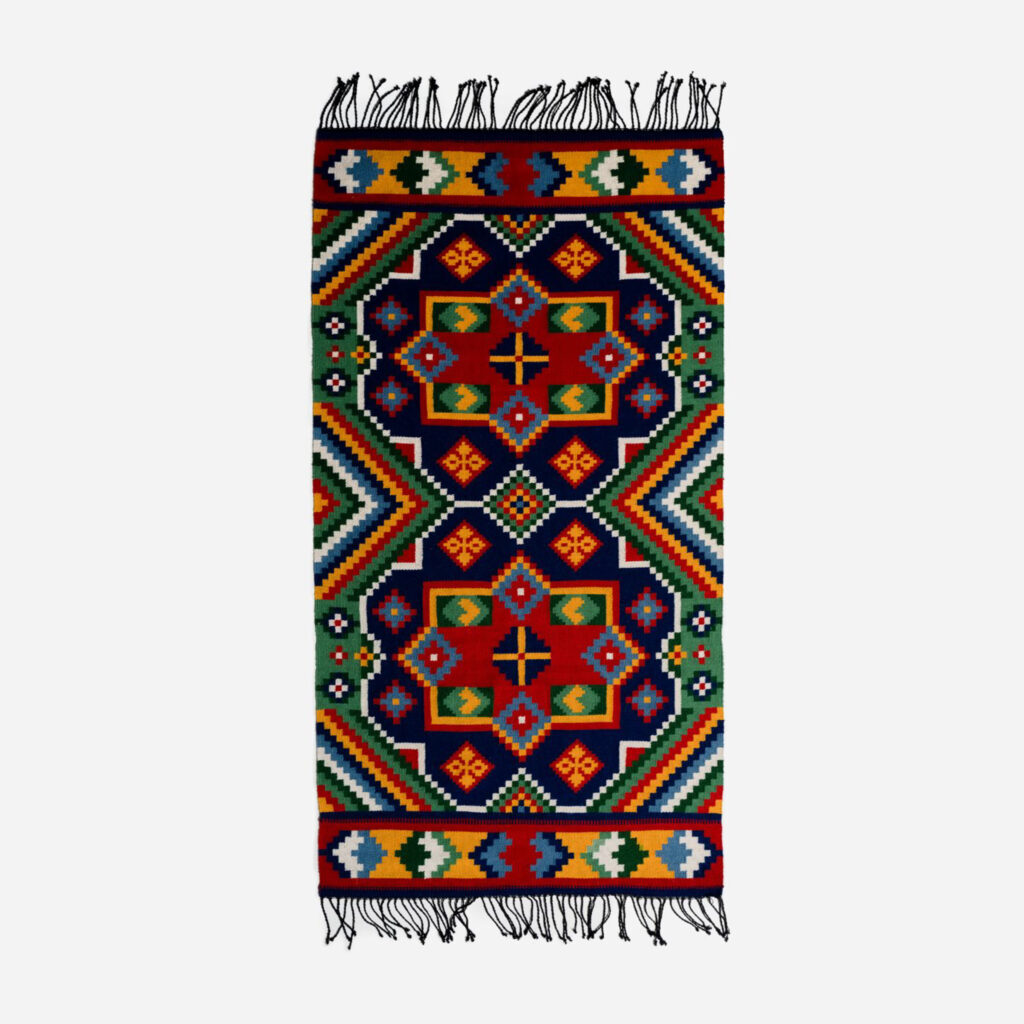 Sandra Somdahl
Gold Medal In: Weaving, 2022
Life Dates

Born 1946, Stillwater, Minnesota

Occupation

Retired Business Analyst/Accountant

Residence at Time of Award

Decorah, Iowa
Ribbons
2013 Blue ribbon for wall hanging "Fall Morning" krokbragd
2015 Blue ribbon for wall hanging "Loki's Rainbow" in rutevev
2022 Red ribbon for wall hanging "Stars and Rosettes" in rutevev
Artist Statement
When I was young my mother taught me how to crochet and sew and that started me on my lifelong love affair of working with yarn and fabric. As a young wife and mother with a husband who worked at night I taught myself to knit. But it wasn't until my sister-in-law let me try out her loom that I fell in love with weaving. A love affair that I have had all the years since that fateful day.
Several looms and weaving classes later, I retired to Decorah and got in touch with my Norwegian roots. Here I first took my first Norwegian weaving classes at Vesterheim and discovered the type of weaving that I was meant to do. The Scandinavian colors and geometric designs in the traditional textiles spoke to me. I was especially intrigued by the practicality of the weaving and that the objects were both decorative and useful.
Syvilla Bolson, a Gold Medal weaver and folk-art weaving teacher, became my mentor and friend and taught me so much about Norwegian weaving. Her advice and guidance helped me along the path to winning a Gold Medal. My story would not be complete however, without giving a big thank you to Vesterheim. The excellent folk-art teachers have been a wonderful source of knowledge, the textile collection has been a wonderful source of inspiration, and the Museum Store is a wonderful source of Scandinavian weaving books.