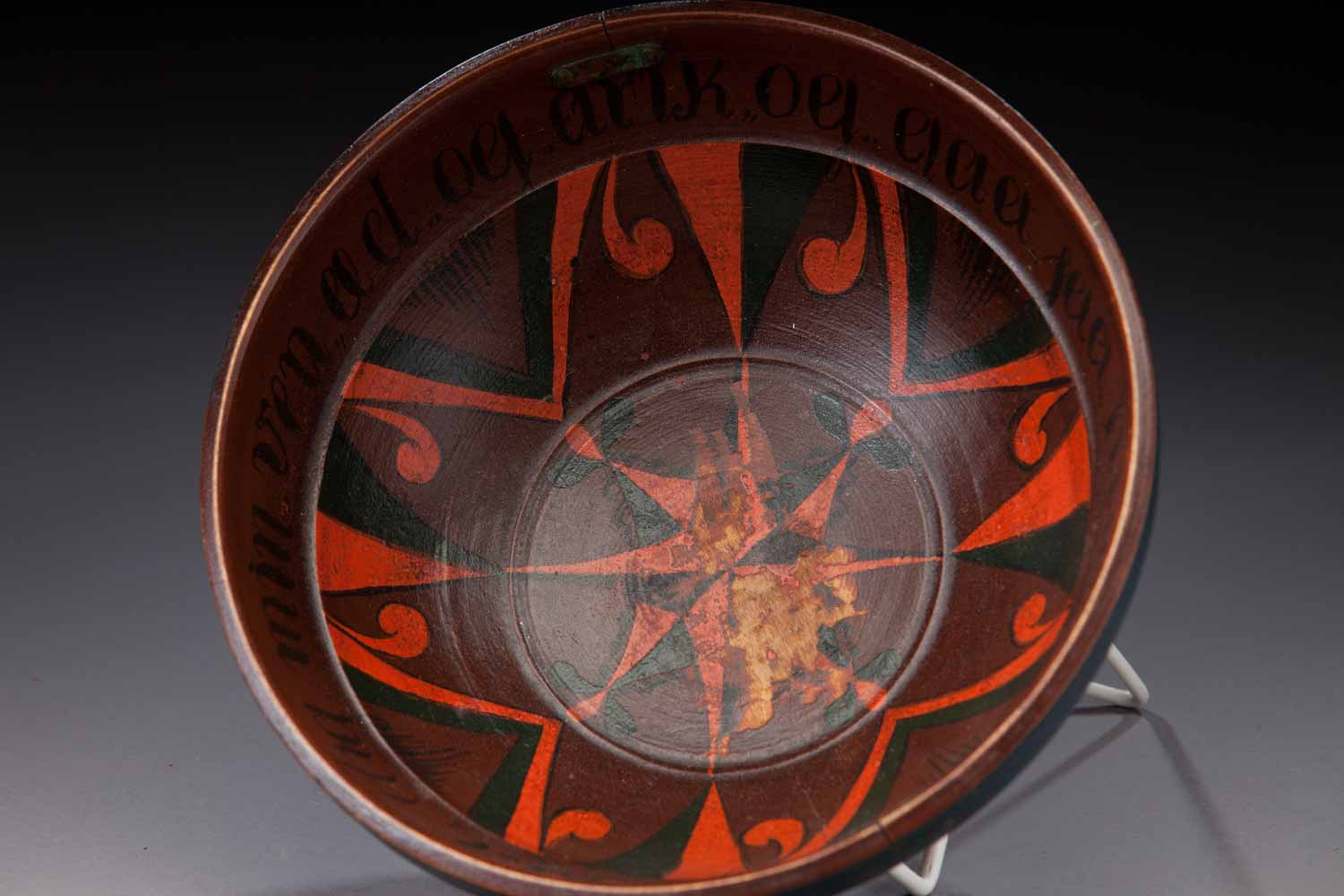 Ale Bowl
Date

1833

Place of Origin

Soknedalen, Trøndelag, Norway

Creator

Unknown
Graceful outflaring bowl with Trøndelag style rosemaling.
Cracks on the right and left sides of the bowl are held together with metal bars on interior and exterior. Paint is worn on interior base of bowl.
Inscription: Jeg beder dig min ven æd og drik og gaa saa him A. 1833
Translation: I pray you my friend eat and drink and then go home.
Materials

Wood

Dimensions

height: 3 inches; width: 8.25 inches; depth: 8 inches

Identifier / Source

LC0803 - Gift of Mr. and Mrs. John Haukaas, Luther College Collection