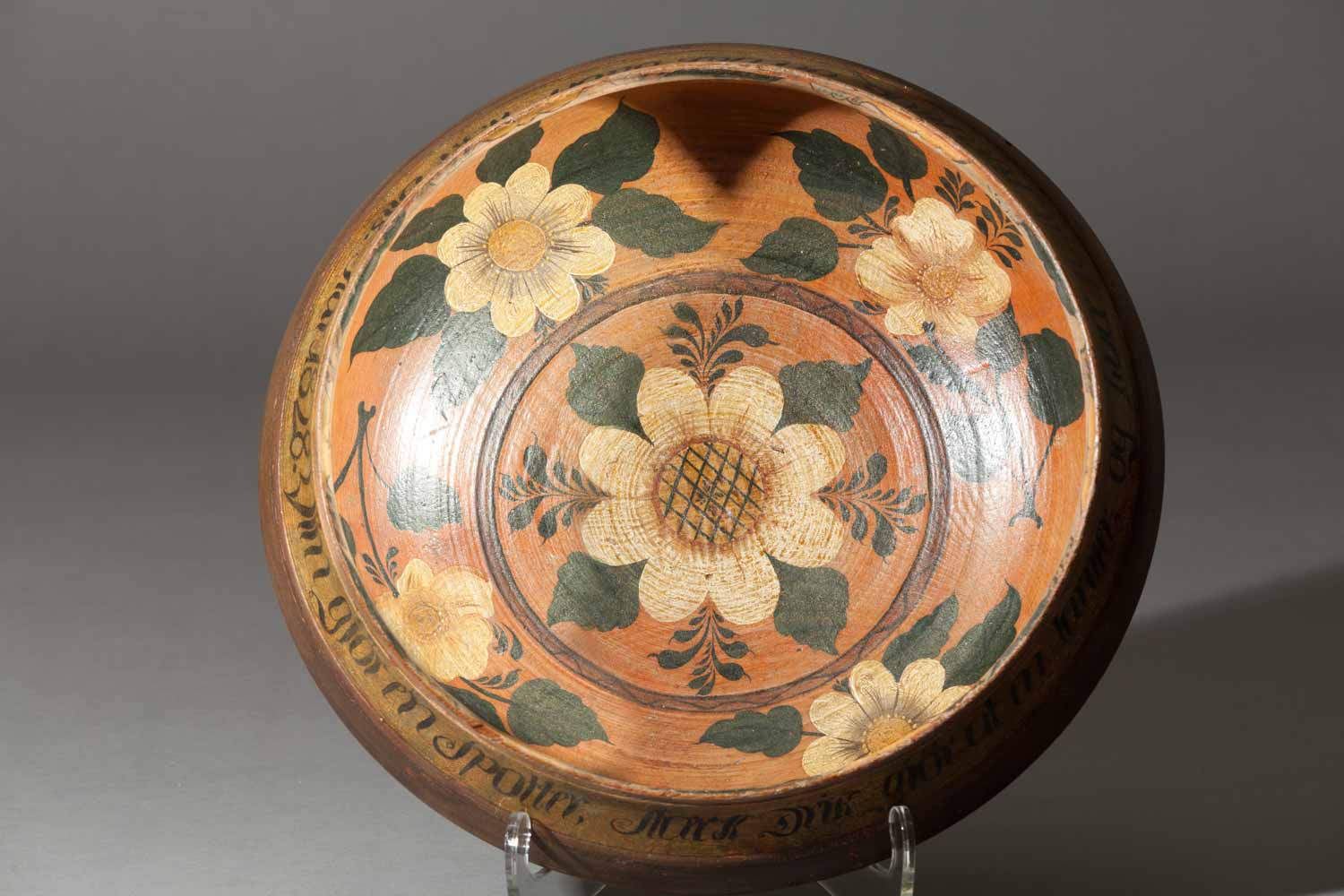 Ale Bowl
Date

1828

Place of Origin

Oppdal, Trøndelag, Norway

Creator

Unknown
Low bulbous bowl on half-inch base.
Although the bowl was originally from the Trøndelag region, the painting style is more typical of Hallingdal.
Inscription: Vinn gjör en Spotter, stærk Drik at en larmer; og hver som forvildes derved, bliver ikke viis. Aar 1828
Translation: Wine makes one ridiculous, strong drink makes all noisy, and every one who is made wild by this is not wise. Year 1828.
Materials

Wood

Dimensions

height: 6.75 inches; width: 16 inches

Identifier / Source

LC0823 - Gift of Maihaugen Museum, Luther College Collection