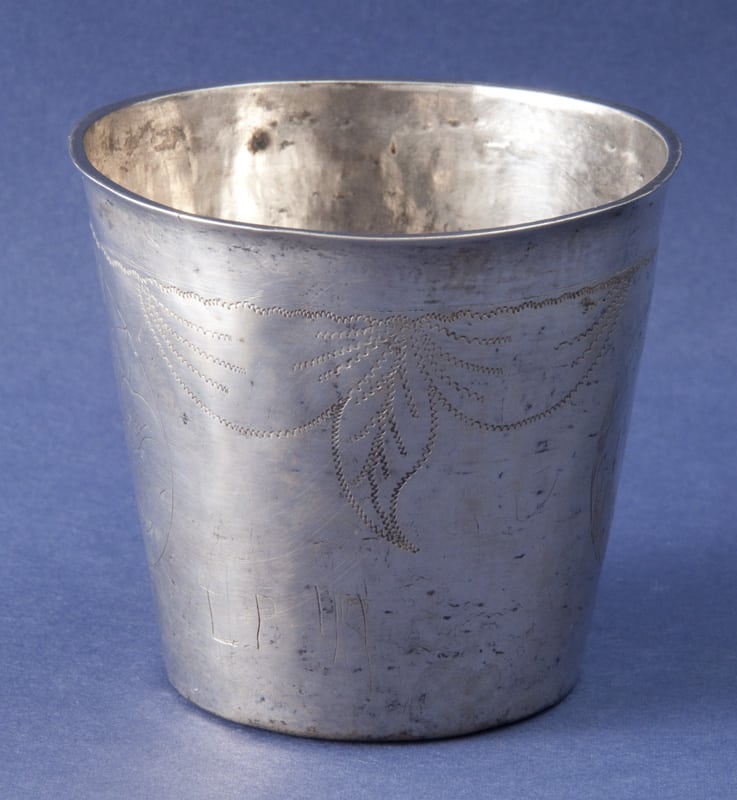 Beaker
Date

1783

Place of Origin

Bergen, Norway

Creator

Michael Hansen Blytt
This beaker was fashioned from one piece of metal. It has an engraved design of two medallions, one a flower and the other a mandala, that are connected by swags with a large drooping central leaf.
The beaker was made by Michael Hansen Blytt, who became a master goldsmith in Bergen in 1742 and was active until 1794.
Inscription: A.I.S.E.
Marks: Bergen gate over seven balls (designating that it was made in Bergen); DK(assayer's mark for Dithmar Kahrs); MHB (mark for Michael Hansen Blytt); zodiac sign for Sagittarius (indicating that it was made between November 22 and December 21); 83 (indicating that it was made in 1783)
Materials

Silver

Dimensions

height: 2.5 inches; width: 3 inches

Identifier / Source

1987.091.003 - Museum Purchase