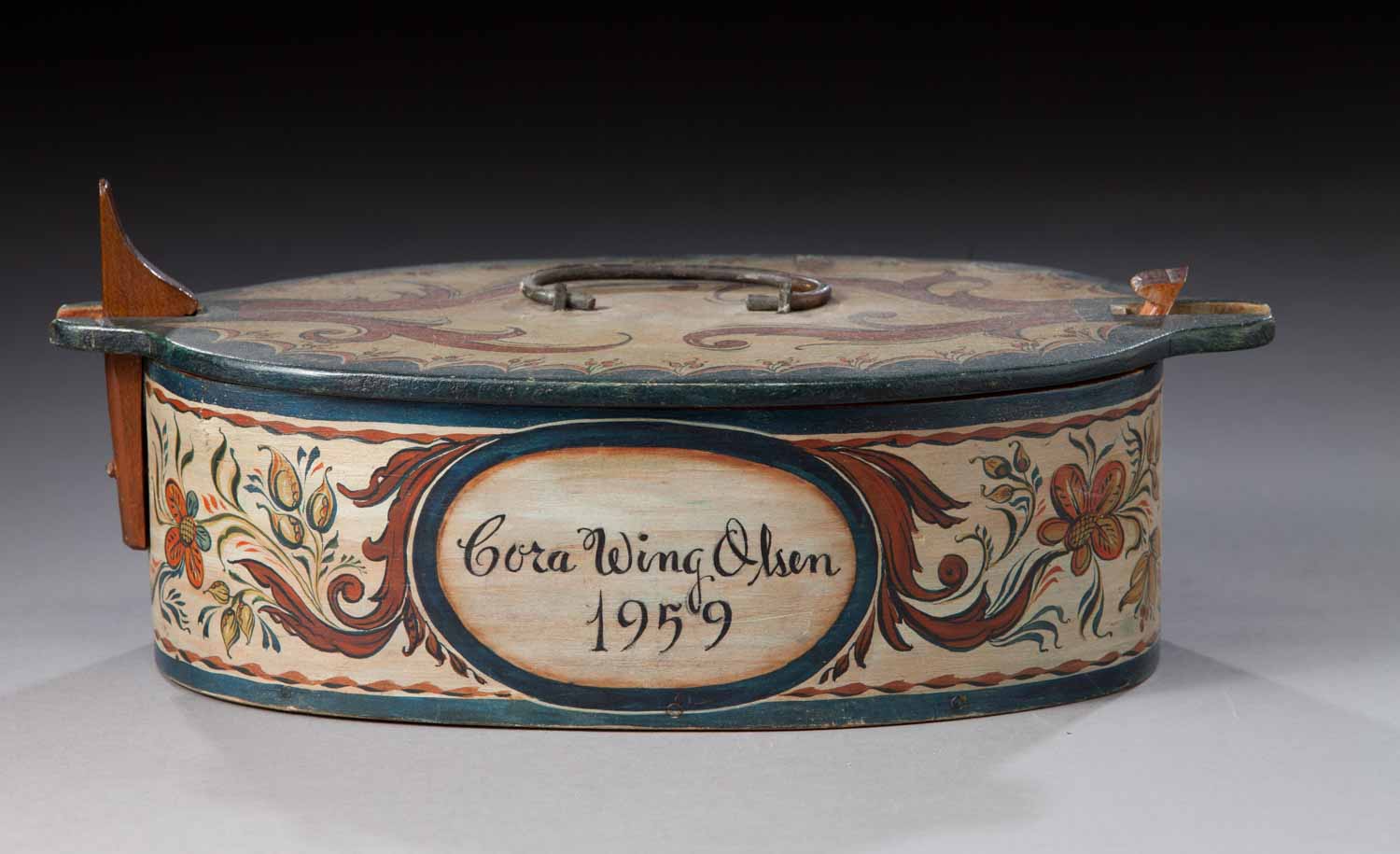 Bentwood Box
Date

1959

Place of Origin

Presque Isle, Maine, U.S.

Creator

Made by Anton Ingvall Olsen, painted by Evelyn Olsen Kok
Oval bentwood box painted with Rogaland style rosemaling. Lid with metal handle is secured by posts on ends. Box is laced on the back.
Inscription: Cora Wing Olsen 1959
Made for Cora Wing Olsen in honor of her first job at age 72. It was a family tradition to make and paint bentwood boxes for special family events. Anton Olsen, Cora's husband, made boxes and his daughter, Evelyn Olsen Kok, would rosemal them. Anton immigrated to the United States from Norway in 1908.
Materials

Wood

Dimensions

height: 5.375 inches; width: 13.5 inches; depth: 7 inches

Identifier / Source

2015.013.005 - Gift of Christina Shipps in memory of Anton Olsen and his rosemaler daughter, Evelyn Kok