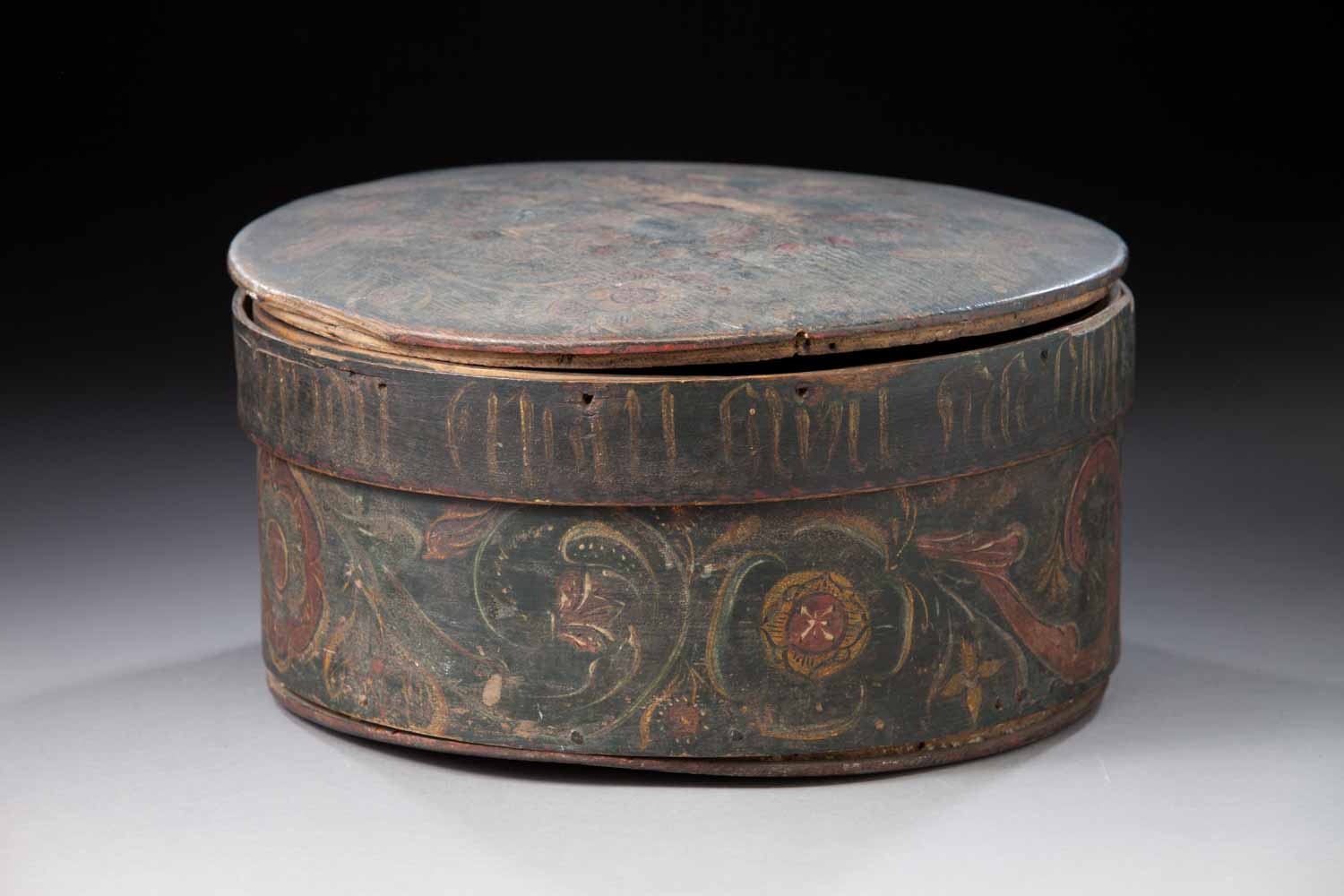 Bentwood Box
Date

1890

Place of Origin

Aardal, Setesdal, Aust-Agder, Norway

Creator

Unknown
Round bentwood box with Setesdal style rosemaling and birch root lacing. Slightly domed lid, grooved at edges. Inscription around the upper edge reinforcing band.
Inscription: JODS(?) (other indecipherable text)
Brought from Setesdal by donor's grandparents, Tore and Eviend Langerak, who came to the United States soon after marriage in 1894.
Materials

Wood

Dimensions

height: 6 inches; width: 12.125 inches; depth: 12 inches

Identifier / Source

2000.042.001 - Gift of Phyllis Baumann