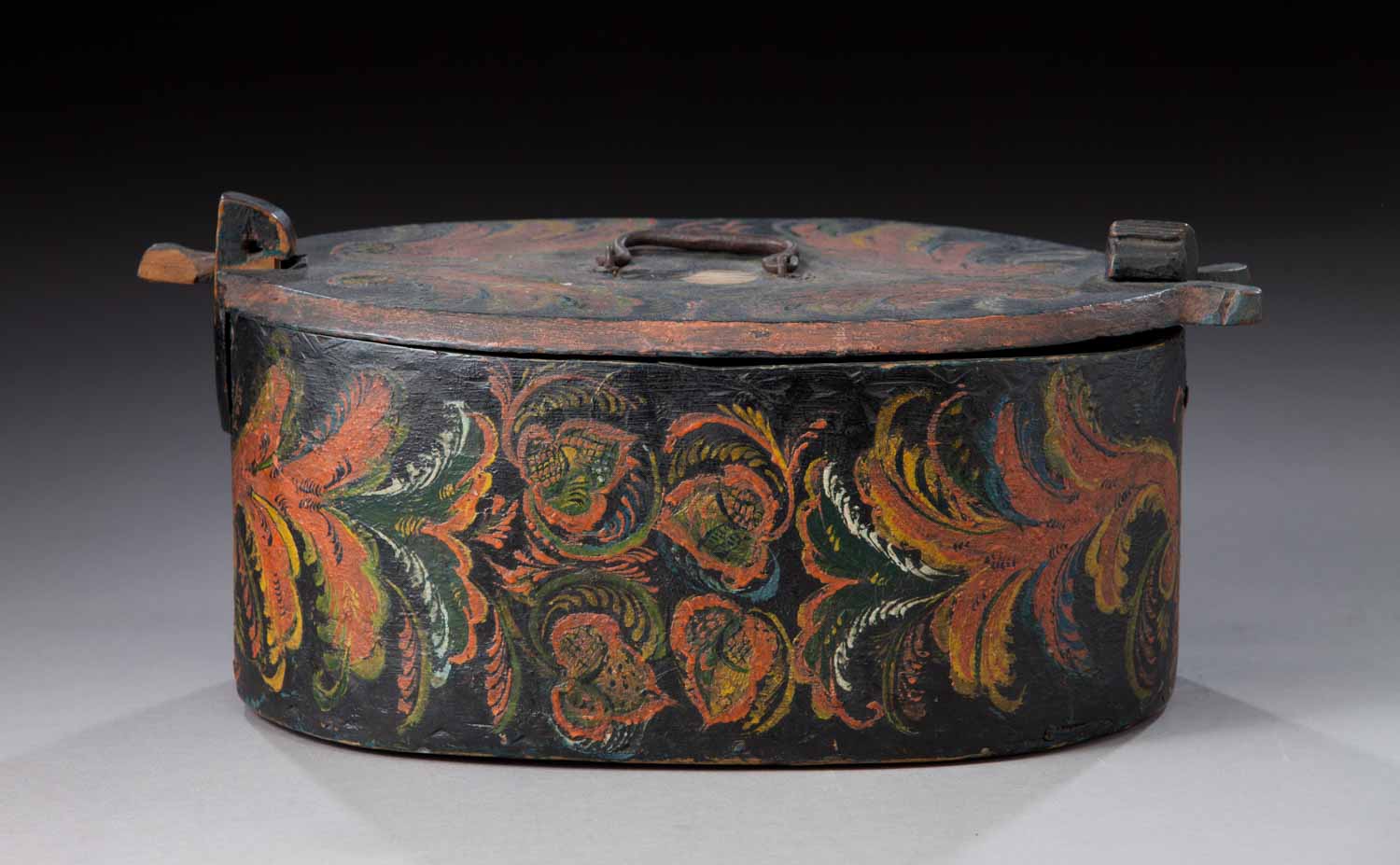 Bentwood Box
Date

1849

Place of Origin

Aaseral, Vest-Agder, Norway

Creator

Unknown
Oval bentwood box with flat cover which clamps into end posts. Box laced with two seams down edge. Floral painting on sides and cover in red, green, yellow, white, and blue on black.
Inscriptions: GAA EOR NKN (inside cover, may be artist exercise) 1849 A.S.N.
From Aaknes farm, Aaseral, Vest-Agder. Sent in 1929 by Norsk Folkemuseum in Oslo as part of a larger group of gifts from Norwegian museums in honor of 100 years of immigration.
Nils Ellingsgard (1979) says, "difficult to determine the style of painting, but possibly Vestlandet?"
Materials

Wood

Dimensions

height: 6.25 inches; width: 13.5 inches; depth: 6.75 inches

Identifier / Source

LC1204 - Gift of Norsk Folkemuseum, Luther College Collection