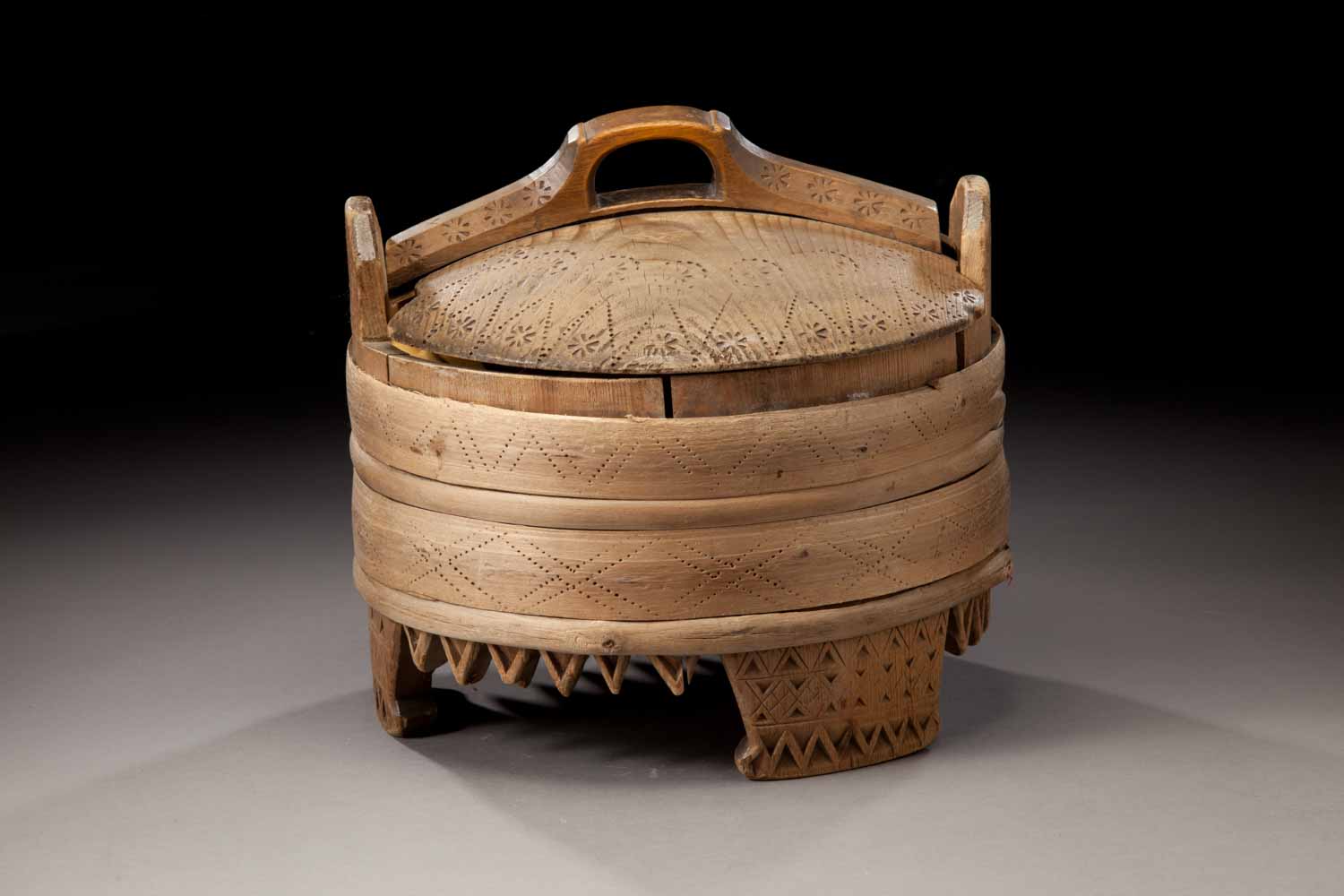 Butter Container
Date

1800-1854

Place of Origin

Vatne Gaard, Eiken, Vest-Agder, Norway

Creator

Unknown
A stave constructed butter box where staves extend down to form feet. The body is covered with two split twig bands and two bentwood bands, and the bottom edge has a large sawtooth design. Domed lid with a simple inset handle and lid interior has a deep chip carved rosette which probably served as a mold to form a pattern on the butter. Burnt (svidekor), incised, and chip carved decoration on exterior.
Inscription: OMSV 1854
From Vatne Gaard, Eiken, Vest-Agder, Norway. Sent in 1929 by Norsk Folkemuseum in Oslo as part of a larger group of gifts from Norwegian museums in honor of 100 years of immigration.
Materials

Wood

Dimensions

height: 9.75 inches; diameter: 10.25 inches

Identifier / Source

LC1540 - Gift of Norsk Folkemuseum, Luther College Collection