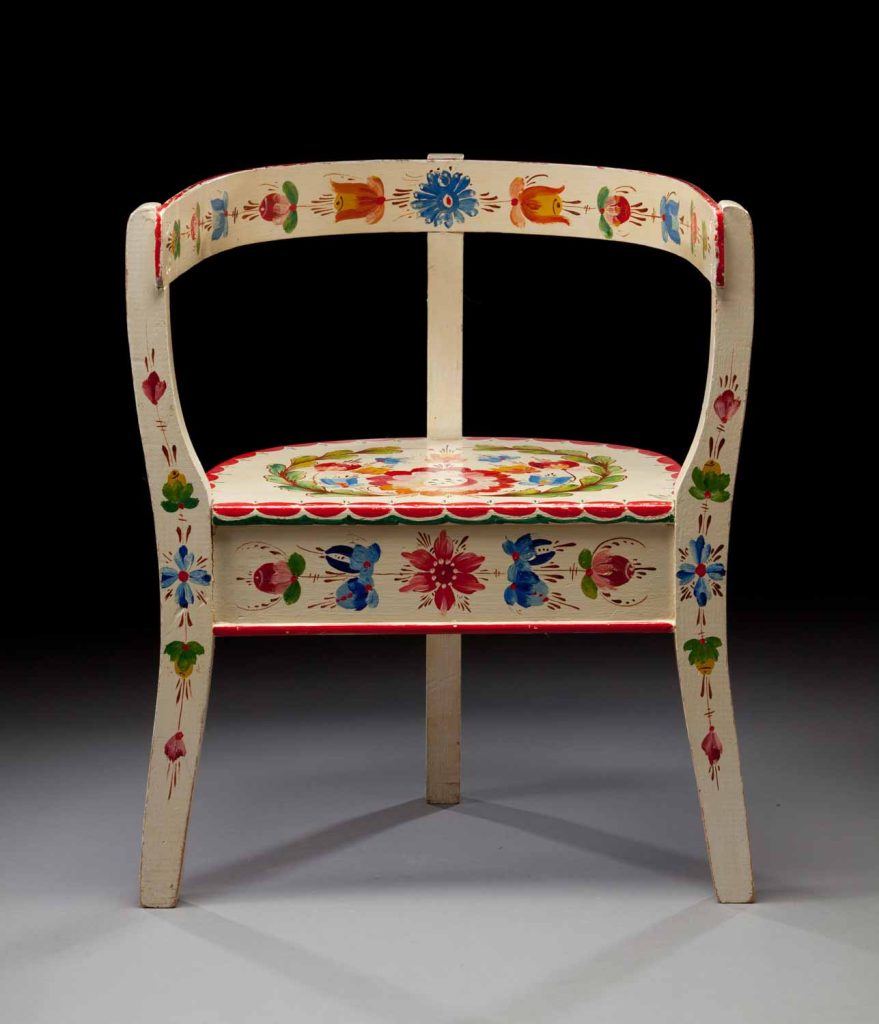 Chair
Date

1935

Place of Origin

Stoughton, Wisconsin

Creator

Per Lysne
Child's three-legged chair with Os style rosemaling.
One of two three-legged chairs painted by Per Lysne for the two Vedvik sisters. Donor received this chair for her first birthday along with a small table also painted by Lysne.
Per Lysne emigrated to Stoughton, Wisconsin from Lærdal, Sogn, Norway in 1907. He began working as a detailer of wagons in the Stoughton wagon factory, adding beautiful scrolls to the wagon boxes. The factory was forced to close during the Depression, so Lysne began rosemaling. In the 1930s, his work was highlighted in the popular press, and by the 1940s his work was in such demand that people had to wait a year for a commissioned piece. Lysne is often credited with the revival of rosemaling in the Norwegian-American community.
Materials

Wood

Dimensions

height: 17.5 inches; width: 15 inches; depth: 10.5 inches

Identifier / Source

2003.032.001 - Gift of Norma M. Vedvik