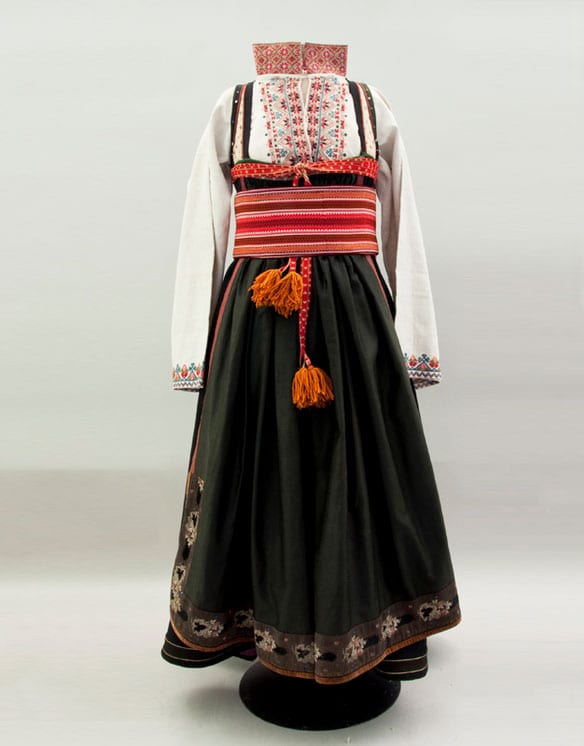 Dress
Date

1870-1875

Place of Origin

Bø, East Telemark, Norway

Creator

Unknown
The long black wool skirt with this bunad measures 210″ around the hem. It is gathered under the bust and attaches to a linen bodice. The apron is made of black sateen and is edged with ribbon and brown velvet.
The rigid-heddle woven belt is made of red and pink wool on a linen ground. Each end splits into three sections with gold wool tassels on the ends of each section. There is also a 102″ pickup weave band.
The gloves have gauntlets of natural black-sheep wool. The backs are heavily embroidered with wool yarn in purple, pink, red, yellow, white, and green. The initials AJD are on the inside of the gauntlets.
The dress was worn in 1875 by Anne Jonsdatter Gutukjær for her second marriage to Halvar Hansen Torstveit in Bø, Telemark, Norway.
An in-depth description of the shirt (LC0722) shown with this bunad can be seen in this gallery.
Materials

Wool, cotton, silk

Identifier / Source

1971.013.001 - Gift of Ann H. Gunderson