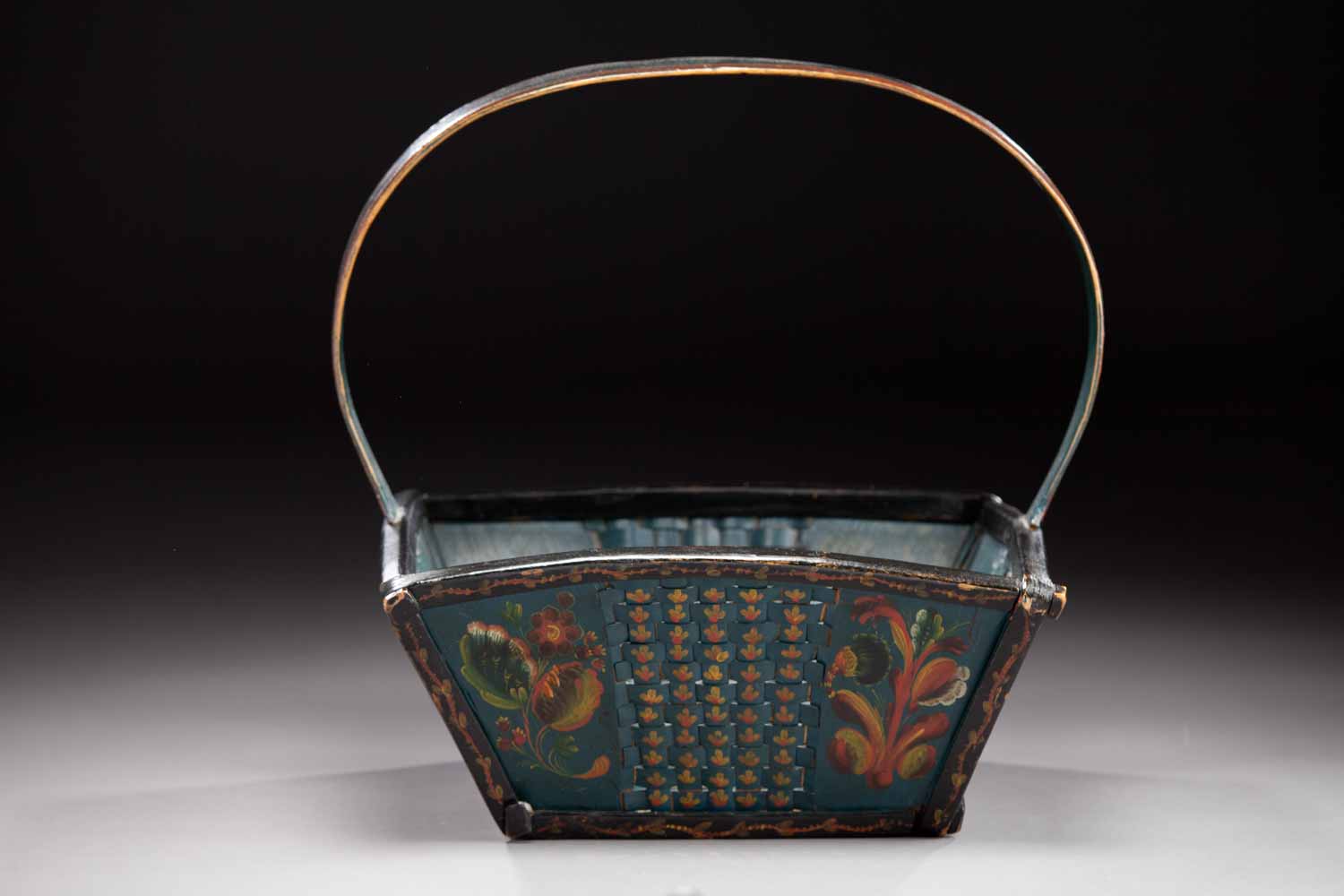 Sending Basket
Date

1849

Place of Origin

Bø, Telemark, Norway

Creator

Unknown
Large, square sending basket (sendingskurv) with woven inserts in the center of each side and bottom panel. Pieces of trim on top, bottom, and side edges are fitted into one another and have square shaped knobs on ends. Wide bentwood handle tapers at ends where it is tucked into basket and secured by a wooden peg. Basket is painted dark blue with flowers, and leaves in red, green, blue, white, and yellow.
Inscription: MHDT 1849
Basket belonged to Mari Olsdatter Tollevsen (Slettli/Slettlid), from Bø i Telemark, Norway. She married Harald Svennungsen in 1858. Basket was brought to the U.S. by donor's mother-in-law, Margaret Dahlen (Marit Christensdatter Snøreggen) in 1938.
Materials

Wood

Dimensions

height: 15.5 inches; width: 16.25 inches; depth: 14 inches

Identifier / Source

2018.022.001 - Gift of Karen Dahlen in memory of Harold and Margaret Dahlen and Marie Dahlen Fredrickson