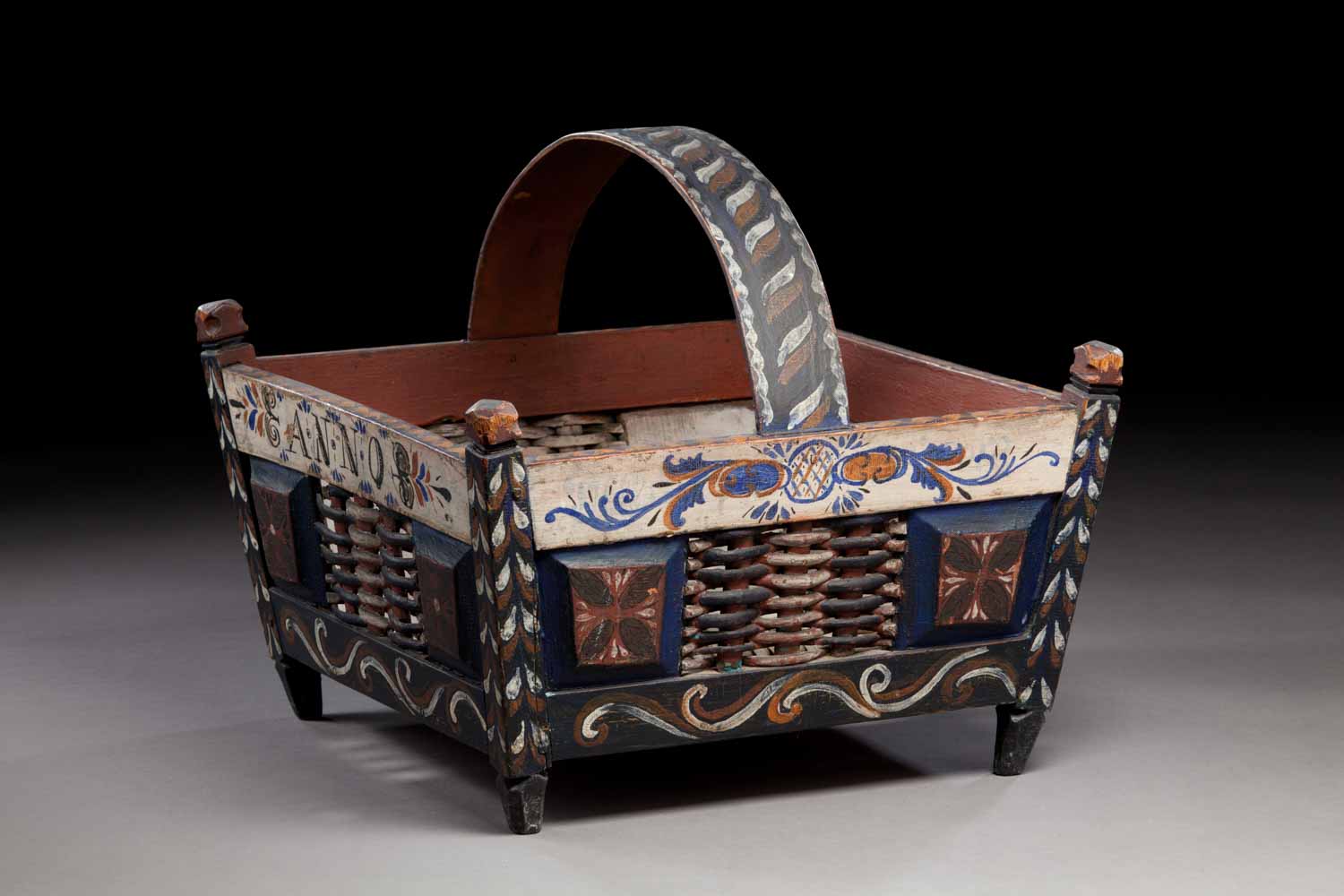 Sending Basket
Date

1836

Place of Origin

Bergen, Norway

Creator

Unknown
A sending basket with a frame of mortised and pegged construction. Sides with set in small panels and wood wicker centers. Painted decoration covers outer surfaces in primarily blue and white colors. Signs of old paint and inscriptions beneath present surface. There is a wide handle over top.
Inscription: Anno 1836
Brought from Bergen by Inga Landberg.
According to Nils Ellingsgard (1979), "it is probably a Vestland basket. Seems to have been made after a design from Telemark."
Materials

Wood

Dimensions

height: 13.5 inches; width: 14.5 inches; depth: 14.5 inches

Identifier / Source

LC1596 - Gift of Serena Lindseth, Luther College Collection