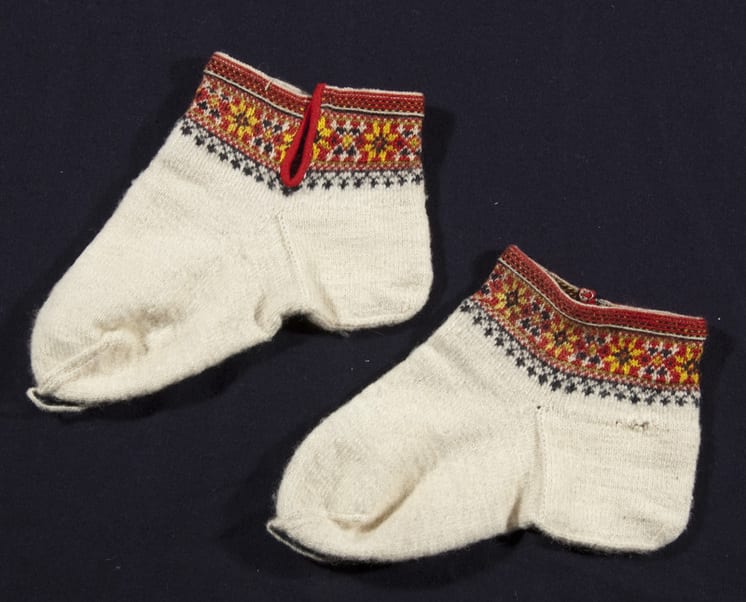 Socks and Garter

Date

Nineteenth century

Place of Origin

Hardanger, Hordaland, Norway

Creator

Unkown
These socks and garter are from a Norwegian bridegroom's costume from Hardanger Norway The type is similar to ones worn about 1820.
The socks have an intricate border knit in a style known as sjønaleister.
The plaited garters have a lightening motif.
The costume was purchased in Norway in the 1920s. It was made according to a design submitted by the Bergen Museum in Bergen, Norway.
Materials

Wool, Cotton

Dimensions

length: 8.0 inches; width: 9.0 inches, length: 53.0 inches; width: 1.25 inches

Identifier / Source

LC0298 - Gift of Hans C. Hjefleid