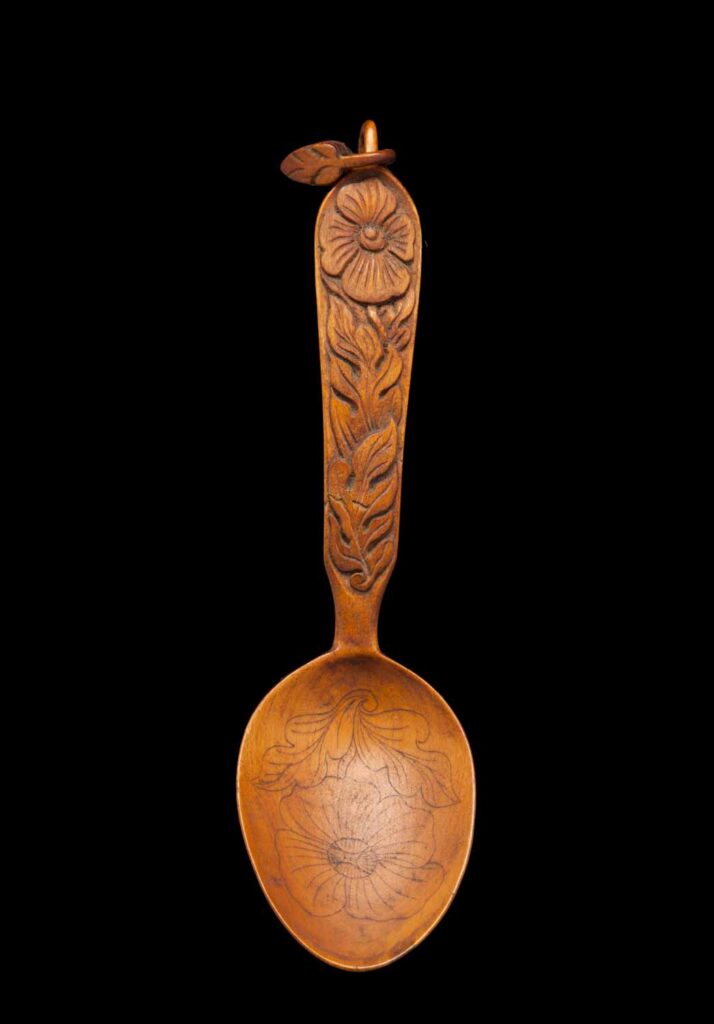 Spoon
Date

1900

Place of Origin

Stoughton, Wisconsin, U.S.

Creator

Erik Teigen
A hand-carved spoon with reliefs of oak leaves and 4-petal flower carved into front and back of handle. Similar incised designs (kolrosing) in interior and exterior of oval bowl. A carved leaf-shaped "padlock" is attached to the handle tip by carved interlocking links of wood. Varnished.
Inscription: Stoughton.Wis. August 2nd.1900.
Erik Teigen (1842-1902) was born in Gudbrandsdal, Norway and immigrated to Stoughton, Wisconsin in 1888.
Materials

Wood

Dimensions

height: 1.5 inches; width: 8.75 inches; depth: 2.125 inches

Identifier / Source

1988.011.002 - Gift of J. Harry and Josefa Andersen