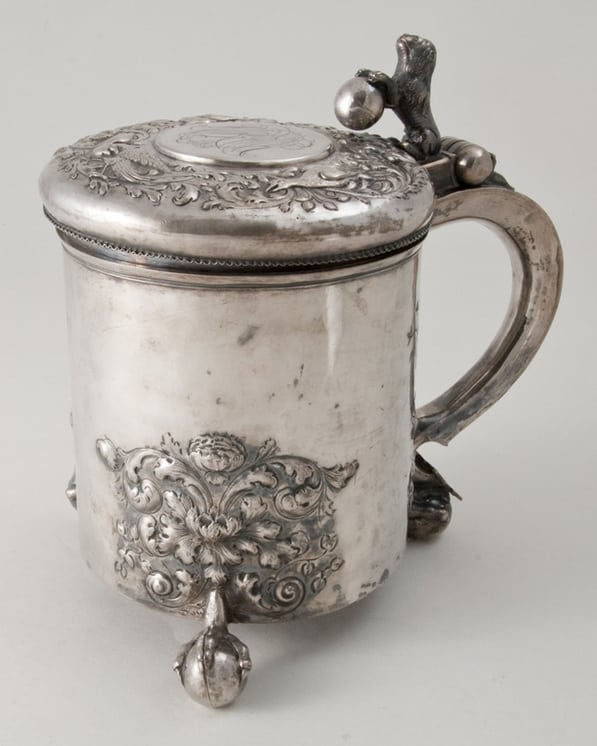 Tankard
Date

1699

Place of Origin

Arendal, Aust-Agder, Norway

Creator

Christian Johansøn
This silver tankard, made in 1699, has a hammered body, with deep repoussé and chased floral decoration above each of the three claw and ball feet. There is a mirror monogram in the center of the lid. The letters "HWB BWH" are worked together into one elegant design. The marks on on the tankard indicate that it was made in 1699 and weighs 65 1/ lod (1 lod=14.62 g.). The tankard also has an unidentified maker's mark.
The interior of the tankard has five pegs in a vertical row. These pegs, known as pegl,  indicate how much ale each person was entitled to drink as the tankard was passed around the table. Each pegl is equivalent to about a quarter of a liter.
The tankard was brought to Iowa by Norwegian immigrant family in the mid-nineteenth century.
Inscription: HWB BWH
Marks: WW(?); 99 65 1/2; lod
Materials

Silver

Dimensions

height: 8.5 inches; width: 8.5 inches

Identifier / Source

1978.093.001 - Gift of Martha Hodgin