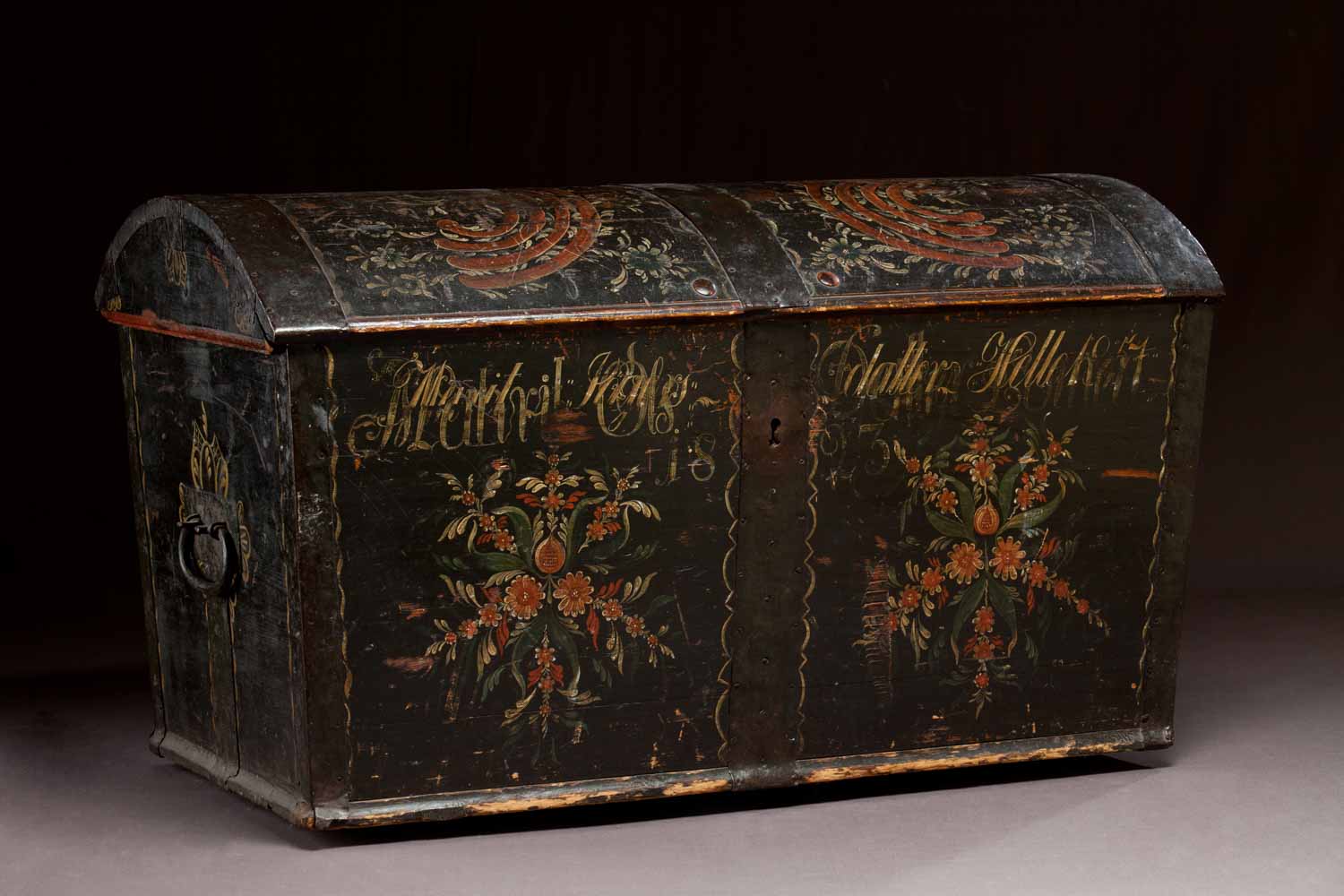 Trunk
Date

1825-1857

Place of Origin

Valdres, Norway

Creator

probably Ola Hermundsen Berge
Dowry trunk with floral and acanthus decorations painted on top and sides of trunk in the Valdres style. Slightly curved lid with metal detailing in middle and at ends. Symmetrical acanthus painting in red on natural on inside lid. Gold paint marking date and names on front of trunk.
Inscription: Marit ___ datter Helle "1825,1857"
Belonged to Sophia Ruerup, great-grandmother of donor, who lived in Albert Lea, MN. Sophia's father Ole Lars Haraldson came to the United States as a child in 1870 from Land in Oppland, Norway.
According to Nils Ellingsgard (2006), "the trunk was probably painted in 1823 by Ola Hermundsen Berge (1768-1825) of Vest Slidre, Valdres. Rosemaling is characteristic for Ola H. Berge, particularly design on top. First owner was Marit Ols Datter, next owner was Marit Datter Helle, 1857. Perhaps mother and daughter? This was common. Painter who wrote the second name in 1857 painted first a thin black coat to cover the old writing. This has been almost worn off."
Materials

Wood, metal

Dimensions

height: 24 inches; width: 21 inches; length: 42 inches

Identifier / Source

1999.052.001 - Gift of Dorothy Bridley