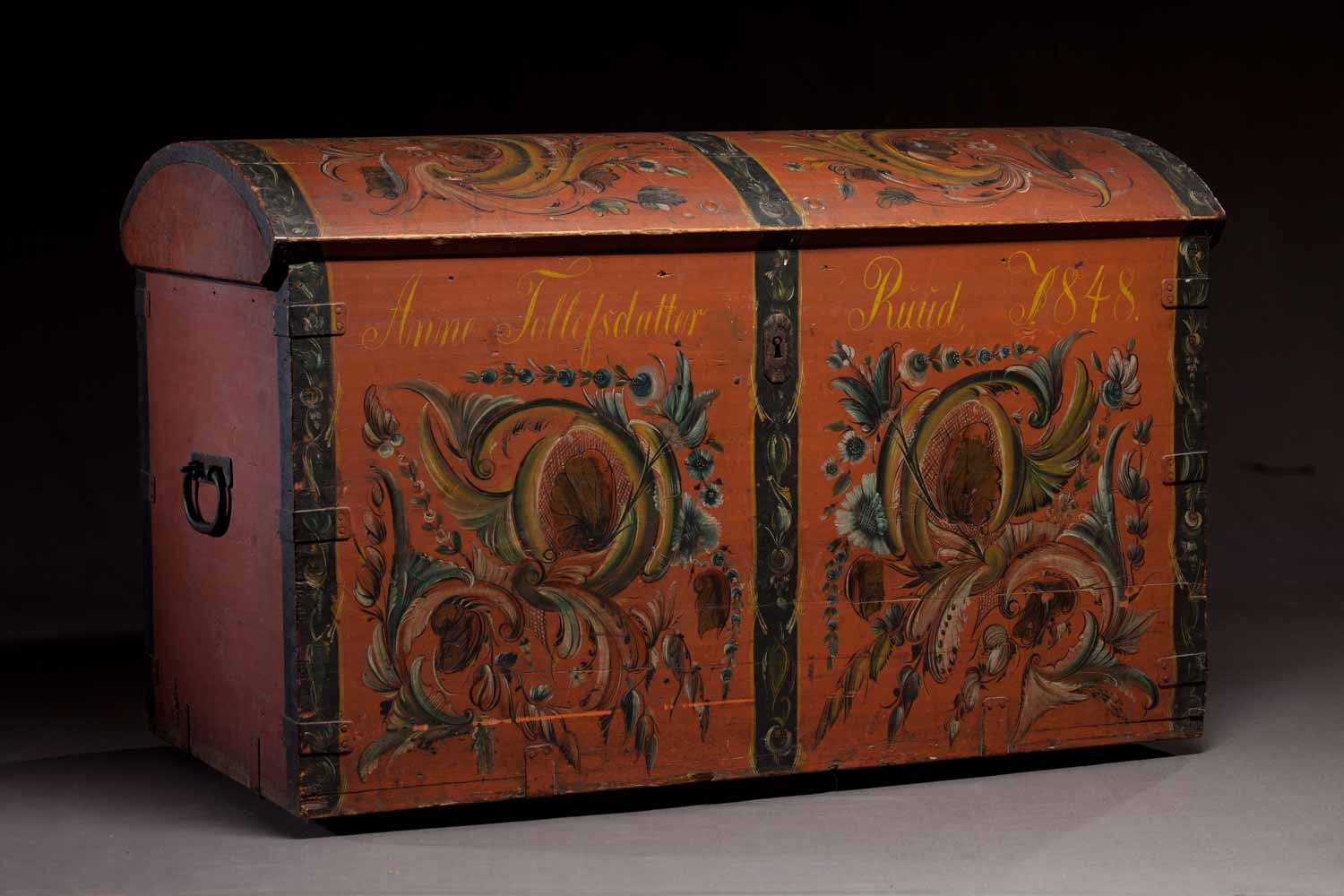 Trunk
Date

1828-1905

Place of Origin

Rollag, Numedal, Buskerud, Norway

Creator

Sebjørn Kverndalen
Large trunk with rosemaling on the lid and front in the Numedal style on an orange/red background. The dovetailed corners have metal bands for reinforcement. The interior of the lid is painted white with multicolor floral designs and inscription.
Inscriptions: Anne Tollefsdatter Ruud 1848 (front) and ATDR Er Fod den 7 Januari 1828 (Anne Tollefs Datter Ruud is born 7 January 1828) (interior)
Trunk brought by donors' grandparents, Andres Johansen Haugen and Anne Stenersdatter Kleverud Haugen, from Numedal, Norway, to Jefferson Prairie (Clinton), Wisconsin, in 1905.
Materials

Wood, iron

Dimensions

height: 28.688 inches; width: 43.625 inches; depth: 24.125 inches

Identifier / Source

2011.026.001 - Gift of John Haugen in memory of Andres Johansen Haugen and Anne Stenersdatter Kleverud Haugen